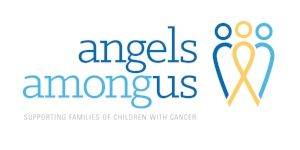 25-WORD DESCRIPTION:
Angels Among Us provides financial and emotional support for families whose children have pediatric cancer living-in or being treated in Nebraska. 

HOW WE USE YOUR CONTRIBUTIONS:
$5 a week can provide gift cards for gas, food, and other travel needs to and from the hospital. ($260)
$10 a month provides enough to support utility bills to keep the lights on and the house warm. ($120)
$25 a month can provide for someone's car payment to get to and from treatment. ($300)
$50 a month can provide funds for needed medication. ($600)
$100 a month will pay a mortgage payment for a pediatric cancer family. ($1,200)

A STORY FROM OUR AGENCY:
Katie is the middle child of 3 who is loving and outgoing and was diagnosed with ALL Leukemia in March of 2018.
Angels Among Us has been so helpful to Katie and our entire family, through gifts and goodies sent in the mail, and financial assistance that helps us get through these tough times. For the past 2+ years, we have been humbled by the outpouring of support from AAU. Katie has been a warrior from the time she was diagnosed at only 20 months old until this very day. On July 9th, 2020, she will be completing her chemotherapy and hopefully returning to a normal life of just being a little girl! As frustrating as it must be for her to have to stay home and avoid any and all sickness, her health is our number one priority, and it will all pay off when she gets to ring that bell at Children's Hospital! Thank you again to all at AAU who have supported us through it all! -Harper's Dad
CAMPAIGN CODE NUMBERS:
Campaign Code: 6848
(For campaigns at University of Nebraska-Lincoln, City of Lincoln, LES, LPS, Lancaster County, SCC and private companies.)
State of Nebraska: 
ADDRESS/PHONE:
3858 Jones Street, Suite A
Omaha, NE 68105
402-934-0999
WEBSITE:
CONNECT WITH AGENCY: