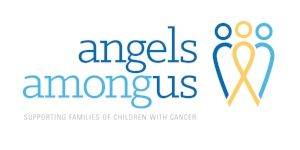 25-WORD DESCRIPTION:
Angels Among Us provides financial and emotional support to pediatric cancer families living in or being treated in Nebraska.

HOW WE USE YOUR CONTRIBUTIONS:
$100 is the average utility bill for our families.
$300 is the average car payment for our families.
$500-$750 is the average rent/mortgage payment made by AAU to our families.

A STORY FROM OUR AGENCY:
AAU came to us, just when we needed them. That is why they are truly ANGELS AMONG US. We had gotten to the point, that we were afraid we would lose our home. I was unable to work as much because of being at the hospital with Jackson, and the bills were stacking up. They saved us, in so many ways. It has been more than just the monetary help for us. Through AAU, we have connected with so many other families, just like us. We have made life-long friends, and received emotional support when we needed it the most. We no longer feel alone in this fight. Thank you!!!!
ADDRESS/PHONE:
3858 Jones Street, Suite A
Omaha, NE 68105
402-934-0999
WEBSITE:
CONNECT WITH AGENCY: