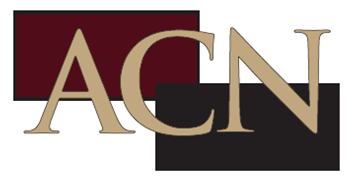 25-WORD DESCRIPTION:
Supporting people with autism and other developmental disabilities and their families through community-based programs and services. Enhancing lives by teaching residential and vocational independence.
 
HOW WE USE YOUR CONTRIBUTIONS:
$0.50 per week purchases seeds and tools for the Autism Center's community garden, assisting people with developmental disabilities in gardening for food and profit. ($26)
$3 per week provides sensory activity supplies, including clay, puzzles, etc. for working with persons with autism. ($156)
$10 a month provides for an electronic point of sale credit card machine, teaching individuals with autism how to conduct retail sales at The Art Garden art and craft boutique. ($120)
$50 purchases a set of bedding for a group home.

A STORY FROM OUR AGENCY:
Mike* arrived at ACN with a history of serious aggression and extreme property damage. His autism manifested as an ability to tolerate any sound - in fact, a bystander's sneeze would trigger holes in the wall and broken windows. ACN provided two staff during all awake hours and provided all services and supports in a one-person residence. Using positive behavior supports, pre-teaching, and social stories, Mike eventually was able to tolerate short car rides, then walks in quiet parks, and, most recently, successfully navigated an in-person medical appointment. Property damage has decreased. Next steps include a slow and thoughtful introduction to the presence of others. ACN's intensive supports and commitment to long-term success rely upon the generosity of our donors, as our supports go far beyond what is typical. Mike exemplifies the work of ACN, where we believe: Every person CAN grow and learn; Every person deserves respect; Every person is entitled to choice; Every person is a valuable member of the community.
*Not his real name.
CAMPAIGN CODE NUMBERS:
Campaign Code: 6075
(For campaigns at University of Nebraska-Lincoln, City of Lincoln, LES, LPS, Lancaster County, SCC and private companies.)
State of Nebraska: 
ADDRESS/PHONE:
9012 Q Street
Omaha, NE 68127-3549
402-315-1000
WEBSITE:
CONNECT WITH AGENCY: