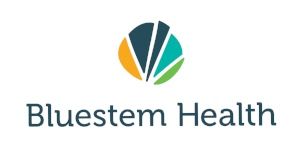 25-WORD DESCRIPTION:
To be a trusted resource for excellent medical, dental, and behavioral health services. 

HOW WE USE YOUR CONTRIBUTIONS:
$18 pays for an uninsured patient's insulin or testing strips.
$30 pays for a visit to see a doctor.
$100 pays for a patient to get a comprehensive dental exam.

A STORY FROM OUR AGENCY:
A Cuban immigrant came to the U.S. in May of 2005 and spoke Spanish primarily. Since coming to Lincoln, she immediately felt the hospitality and wonderful treatment of the employees of the old "People'sHealth Center" today is known as "Bluestem Health." At first, her health examinations were routine, but later she had to be referred to a pulmonologist. They had to communicate to her by phone that she had some nodules in her left lung. One of Bluestem's interpreters called her with such tact and delicacy that the news did not impact her as hard as it could have, especially since she had problems with being chronically hypertensive to situations.
Over the years, all the doctors, nurses, receptionists, and interpreters have shown that this clinic exists to fulfill the objective of helping to improve the lives and healing as many ailments as those who come here may suffer from. Currently, she 78 years old, and "they have made my life, despite being an elderly woman, have a sufficient quality of life."
 
CAMPAIGN CODE NUMBERS:
Campaign Code: 6260
(For campaigns at University of Nebraska-Lincoln, City of Lincoln, LES, LPS, Lancaster County, SCC and private companies.)
State of Nebraska: 
ADDRESS/PHONE:
2246 O St
Lincoln, NE  68510
402-476-1455
WEBSITE:
CONNECT WITH AGENCY: