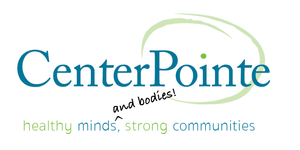 25-WORD DESCRIPTION:
CenterPointe is a mental health, primary care, and substance use care provider in Lincoln and Omaha. CenterPointe helps the people we serve get better, sooner, for longer.

A STORY FROM OUR AGENCY:
Terry* began services at CenterPointe in 2018, having been labeled "chronically homeless" and "socially withdrawn". He was staying at the Mission and had not had his own place in 7 years. His goals were "independent living" and "have a job longer than a year". CenterPointe worked with Terry to engage in a continuum of care to help him meet those goals.
Three years later, Terry has been an absolute pleasure to work with and seeing him graduate from all programs this year was bittersweet. Everyone who has worked with him is extremely proud of the progress that he has made and the work that he has put in.
Terry has now maintained his housing for over three years and employment for over two years. He has advocated for himself and others, which he recognized he wouldn't have been able to do before being in services. Terry was able to take the spark of belief we had in him and grow it into a full and fulfilling life.
CAMPAIGN CODE NUMBERS:
Campaign Code: 6305
(For campaigns at University of Nebraska-Lincoln, City of Lincoln, LES, LPS, Lancaster County, SCC and private companies.)
State of Nebraska: 
ADDRESS/PHONE:
2633 P Street
Lincoln, NE 68503
402-475-8717
Expanded services into Omaha
WEBSITE:
CONNECT WITH AGENCY: