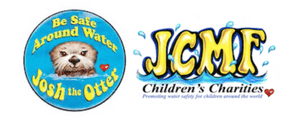 25-WORD DESCRIPTION:
Educating children to be safe in and around water, mentally and physically.

A STORY FROM OUR AGENCY:
On June 2nd of 2008 Joshua slipped from his family's site for only a few minutes soon found face down in their backyard pool. Joshua was life flighted to Children's Hospital in Omaha, NE. There he spent the next 2 days in the pediatric ICU undergoing multiple treatments and tests. To no avail Joshua had no significant brain function.
On Wednesday morning Joshua was removed from is ventilator and in 45 minutes, his vitals slowed, and he passed away in our arms. Joshua was able to help others by becoming an organ donor so that other children could have lifesaving benefits.
The following days Joshua's dad desperately wanted to know how this could have happened to his family. He researched finding the number one cause of death to children 1 to 4 was drowning and it's the 2nd leading cause to all adolescents under 14.
Amazed that this statistic was not common knowledge the family decided to start a foundation in Joshua's honor to do everything they could to keep others from sustaining the same loss.
The Joshua Collingsworth Memorial Foundation was created in July of 2008. What became of the effort is a national education campaign to educate children and parents to be safe in and around water. Utilizing Josh The Baby otter story books and Float 4 Life infant and toddler water training.
ADDRESS/PHONE:
8445 Executive Woods Drive
Lincoln, NE 68512
402-613-5555
WEBSITE:
CONNECT WITH AGENCY: