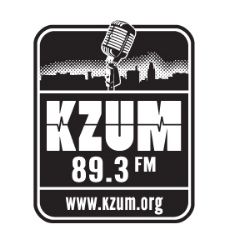 25-WORD DESCRIPTION:
KZUM exists to educate and build community through broadcast media, with diverse and independent voices that enrich the perspectives of our audience at 89.3FM and streaming worldwide at KZUM.org.
HOW WE USE YOUR CONTRIBUTIONS:
$20 a week will fund one, 30 minute Public Affairs program highlighting community news. ($1,040)
$80 a week supports our high school podcast club. This club teaches fundamentals of journalism and story telling to our community's young creatives. ($4,160)
$120 a week will support local and independent musicians through your favorite Drive Time music programs. ($6,240)

A STORY FROM OUR AGENCY:
During the COVID 19 pandemic, many businesses had to shut their doors or decrease services and hours of operation. At the same time, many individuals were experiencing personal crises like never before. With an increase in need for vital services such as food distribution, emergency shelter, healthcare and legal counseling, KZUM provided hours every day to organizations to communicate hours of operation. We were able to broadcast this information in different languages and because listening to the radio is free, KZUM is able to reach many different communities within Lincoln and surrounding rural communities, regardless of socioeconomic status. KZUM provided this access to vital media at no charge. You see, KZUM is funded largely by the community that it serves. Over half of our operational budget comes from donors and businesses in Lincoln. Through news, public affairs programming and Public Service Announcements, we are able to keep our community informed. Through amazing music programming, we are able to keep our local artistic community supported and our listeners' spirits lifted. In fact, one of our listeners lost two sons to COVID 19 in 2020. She sent us a letter with a donation in their memory. The letter stated that she didn't know how she would have pulled through being isolated during her time of grief if it were not for the friendly voices on KZUM.
ADDRESS/PHONE:
3534 South 48th Street, Suite 6
Lincoln, NE 68506
402-474-5086
WEBSITE:
CONNECT WITH AGENCY: