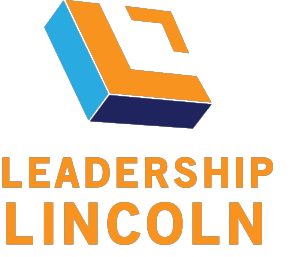 25-WORD DESCRIPTION:
Leadership Lincoln develops strong leaders for a stronger Lincoln. Programs have moved to virtual platforms. Informed, connected, and engaged leaders are more crucial than ever.
HOW WE USE YOUR CONTRIBUTIONS:
$25 supports community leadership in Lincoln.
$100 sponsors supplies for a leadership development seminar.
$350 offers a scholarship for a high school student to participate in Youth Leadership Lincoln.
$500 offers a significant scholarship for a participant in our Fellows or Advocates cohorts.

A STORY FROM OUR AGENCY:
Meet a few of our alumni: Fellows—This cohort ensures our city has a pool of well-trained, knowledgeable individuals ready to assume leadership positions throughout the community.
Kate Engel commented on her involvement – "To me, Leadership Lincoln has helped me connect more with our community, to learn more about our community. It's helped me find a way I can be involved in Lincoln.
Executive—This cohort is designed to give senior management a deeper understanding of critical issues facing the community.
Macala Carter says that "if you're truly somebody that wants to be part of the Lincoln community, to better understand it, to better understand how you can have a civic impact, then Leadership Lincoln is the place to be."
Youth Leadership Lincoln—This cohort instills a lifelong commitment to community service in youth; helping them understand youth leadership can make a difference.
Ann Hunter-Pirtle said this about her experience. "When you're in high school, you sort of live in a little bubble. You stay on your side of town and interact with people in your school. When I participated in Youth Leadership Lincoln back in 2002, I began to realize just what it takes to make a city function. During my Leadership Lincoln experience, we learned about business and government, plus we really began to understand all of the great services such as the Food Bank and what they do."
Advocates—This cohort offers individuals with diverse experiences that can be leveraged to advocate for under-represented voices/populations an opportunity to explore and prepare for meaningful roles in community governance and decision-making.
Anita Schinstock says that "The Advocates cohort was an invaluable and impactful experience that sparked a lot of self-reflection and intercultural development. I have gained a better understanding of the needs/gaps within our community and am empowered to be a stronger servant leader. I most definitely feel more deeply connected to our beautiful city of Lincoln."
CAMPAIGN CODE NUMBERS:
Campaign Code: 6455
(For campaigns at University of Nebraska-Lincoln, City of Lincoln, LES, LPS, Lancaster County, SCC and private companies.)
State of Nebraska: 
ADDRESS/PHONE:
211 N 14th St
Lincoln, NE 68508
402-441-4661
WEBSITE:
CONNECT WITH AGENCY: