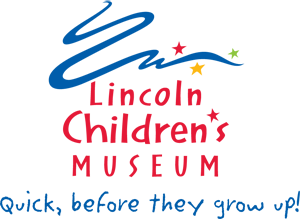 25-WORD DESCRIPTION:
Inviting children and families to create, discover, and learn through the power of play.
HOW WE USE YOUR CONTRIBUTIONS:
$20 supplies the Artist Studio for one week.
$40 buys one month's supply of paint for the face painting station.
$69 allows one Have A Heart membership to be granted.
$100 provides field trip admission for a class from a Title I school.
$150 provides one scholarship for a child to attend summer camp.

A STORY FROM OUR AGENCY:
Lisa and her husband Eric were living the good life. "We were both working, making good money and enjoying ourselves. We didn't really save for a rainy day…but, then again, who really does? I never thought that I would someday qualify for Medicaid or stand in line at a food distribution center."
Unfortunately, Lisa hurt her back and was unable to continue working in her chosen career field. Not long after that, Eric lost his job in construction. After months of looking, he found another job, but his take-home pay dropped significantly. It was during this time that Lisa and Eric took advantage of the Have A Heart program, a subsidized annual museum pass for households meeting income qualifications.
The impact of the Have A Heart program for Lisa was significant. "When our world seemed to be falling apart, trips to the Museum with my girls became a real respite. For a few hours I could forget about our problems and take pride in the fact that I could still be a good mom, still provide good educational experiences for my kids. I want to thank all the donors who contribute to the Museum to make the Have A Heart program possible."
CAMPAIGN CODE NUMBERS:
Campaign Code: 6330
(For campaigns at University of Nebraska-Lincoln, City of Lincoln, LES, LPS, Lancaster County, SCC and private companies.)
State of Nebraska: 
ADDRESS/PHONE:
1420 P Street 
Lincoln, NE 68508
402-477-4000
WEBSITE:
CONNECT WITH AGENCY: