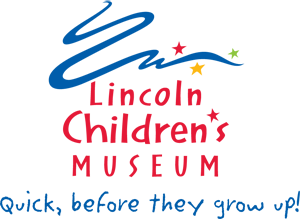 25-WORD DESCRIPTION:
The Lincoln Children's Museum instills a love of learning for children of all ages through the lens of discovery and play.
HOW WE USE YOUR CONTRIBUTIONS:
$50 pays for a week of craft supplies for Tinker Theater.
$100 pays for one Have a Heart Membership for a low-income family. 
$227 pays for a child to attend a week-long camp. 

A STORY FROM OUR AGENCY:
On Sunday a little girl was accompanied by her mom, grandma and grandpa to the Tinker Theater. The little girl, her Mom and grandma sat at the table helping the girl create her design. The grandpa sat at the other table with his back to us not saying a word. When the little girl finished her project, they got up and took her project to the drying table. The grandpa remained seated and in deep thought. As we came along side him we could see he was deeply absorbed in his own painting project. When he painted the last stroke he showed us his masterpiece and grandma proclaimed that Grandpa was the most creative of all. It was a great reminder that the Lincoln Children's Museum isn't just for children. That it is a place that can bring out the child in all of us no matter what the age.
ADDRESS/PHONE:
1420 P Street 
Lincoln, NE 68508
402-477-4000
WEBSITE:
CONNECT WITH AGENCY: