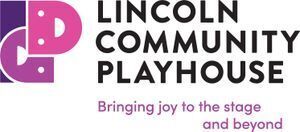 25-WORD DESCRIPTION:
The mission of the Lincoln Community Playhouse is to positively transform the lives of individuals and profoundly change our community by providing the finest quality theatre experience in both process and production.
 
HOW WE USE YOUR CONTRIBUTIONS:
$10 buys a script for a theatre class play.
$50 buys a costume.
$15 pays for a child in a Title I School the opportunity to see a matinee.
$350 pays for a scholarship for a child to attend a Theatre Arts Academy summer camp.

A STORY FROM OUR AGENCY:
Simon, a young man with autism, participated in the Playhouse Penguin Project for several years and it made a marked improvement in his ability to connect with other people. He was never a hugger, but has begun offering hugs. In fact, he runs across the lobby to give the staff a farewell hug after rehearsals. HIs mom thinks we must be "Simon whisperers" as he has decided to include us in his world.
James, a Penguin Project actor with autism, has aged out of the program but knowing how important it has been in his life, James in now a rehearsal assistant keeping track of our schedule and running the computer for music cues. HIs mom teared up as she thanked us for including him in this way because being needed at one of his favorite places is a highlight of the day for him.
*names have been changed
ADDRESS/PHONE:
2500 South 56th Street
P.O. Box 6426
Lincoln, NE 68506 
402-489-7529
WEBSITE:
CONNECT WITH AGENCY: