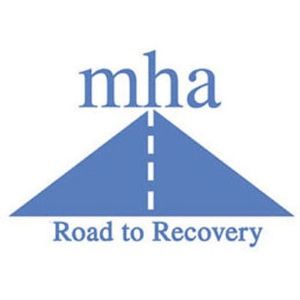 25-WORD DESCRIPTION:
MHA is a peer operated and participant driven organization serving and providing alternative programs to those who struggle with mental health and/or substance use issues.
 
HOW WE USE YOUR CONTRIBUTIONS:
$5 buys toilet paper for a participant.
$8 buys bus transportation for a day.
$17 buys a WRAP guide/workbook for an 8 week class.
$100 funds an hour session of MHA's Wellness Recovery Action Planning.
$150 buys clothing/shoes/necessities for a participant for their first ever real job.
 
A STORY FROM OUR AGENCY:
My name is Darren. I was incarcerated from July 1993 until October 2019. I was found guilty of 1st degree murder at the age of 13. My original sentence was mandatory life in prison as it wasn't until 2012 that the U.S. Supreme Court ruled that juveniles couldn't be given mandatory life sentences. It took Nebraska almost two years to make that ruling retroactive and another four before I was resentenced.
Because of my young age, my clean record, and positive evaluations I was given a chance at parole. After 18 months at the Work Release center, I was granted parole and arrived at Honu. I had no experience being an adult and I just wasn't ready to take on all of the responsibilities being a member of society entailed. Thankfully, Honu allowed me to take them on a little at a time. The guidance and support I received drastically reduced my anxiety, and gave me the confidence I needed.
When I was able to find my own place and left Honu, I signed up as a volunteer. A few months later I was hired as a Peer Specialist! I previously had several jobs when I was at work-release but this is the only one that gives me a sense of purpose. I don't know if I will be able to do for others what Honu and MHA has done for me but I will do my best to find out.
CAMPAIGN CODE NUMBERS:
Campaign Code: 6066
(For campaigns at University of Nebraska-Lincoln, City of Lincoln, LES, LPS, Lancaster County, SCC and private companies.)
State of Nebraska: 
ADDRESS/PHONE:
1645 N Street
Lincoln, NE  68508
402-441-4371
WEBSITE:
CONNECT WITH AGENCY: