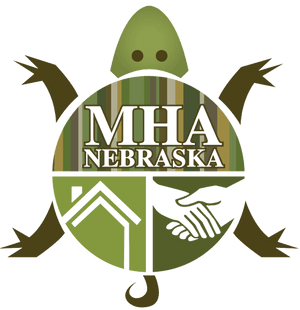 25-WORD DESCRIPTION:
MHA is a Peer ran and operated non-profit organization dedicated to serving and providing alternative programs to those who live with mental health and/or substance use and addiction issues.
 
HOW WE USE YOUR CONTRIBUTIONS:
$5 buys toilet paper for a participant.
$8 buys bus transportation for a day.
$17 buys a WRAP guide/workbook for an 8 week class.
$100 funds an hour session of MHA's Wellness Recovery Action Planning.
$150 buys clothing/shoes/essentials for a participant for their first ever real job.
 
A STORY FROM OUR AGENCY:
In 2015-2016 MHA's Executive Director along with one of MHA's Program Coordinators had weekly team meetings with the Bridge Behavioral Health and LPD regarding one of our participants Johnnie. Johnnie was a chronic and homeless alcoholic that made frequent daily visits to detox and/or the hospital. People would come across him in the community and he would be intoxicated, he was having seizures often, and was homeless in downtown Lincoln. Often, he was found with other folks who also struggled with addiction. Each week MHA, the Bridge, and LPD found themselves in fear thinking that they would hear that Johnnie had been found dead in an alley. For several years multiple providers and services worked together to try and assist Johnnie in saving his own life. After having to go through jail stays and even a short prison sentence, we can fast forward to today's Johnnie who is sober, healthy, and even happy. Johnnie has his own apartment and makes frequent visits to our office to talk with people and stay on track. Today, Johnnie filled out the application to volunteer with MHA and is excited but nervous at the same time. He has his volunteer orientation soon!
 
ADDRESS/PHONE:
1645 N Street
Lincoln, NE  68508
402-441-4371
WEBSITE:
CONNECT WITH AGENCY: