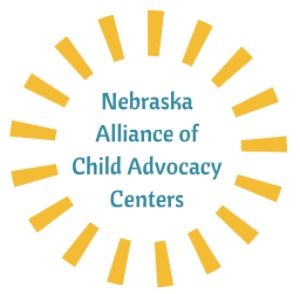 25-WORD DESCRIPTION:
The Nebraska Alliance is dedicated to enhancing Nebraska's response to child abuse. We support responders on the front lines through technical assistance and statewide advocacy.
 
HOW WE USE YOUR CONTRIBUTIONS:
$50 sponsors a meeting with legislators to make sure Nebraska's laws promote healing and justice for children experiencing abuse.
$75 trains a local law enforcement officer on the unique needs of child abuse survivors in the investigative process.
$100 secures a month of interviews conducted at child advocacy centers, ensuring children's testimony of abuse stays confidential.
$150 provides one week of translation services allowing children and families to fully communicate and access services in their native language.
$200 supports data analysis and program improvement to expand access to child advocacy center services.

A STORY FROM OUR AGENCY: 
Child advocacy centers are first responders to reports of child abuse in Nebraska. The COVID-19 pandemic altered so much of our world in 2020, but it did not end child abuse. The need for child advocacy centers and the importance of the healing and justice that our membership provides through trauma-informed services, medical exams, and advocacy for children and families was greater than ever. The challenges to providing those services were greater than ever, too.
With our local member centers and national partners, the Nebraska Alliance of Child Advocacy Centers helped transform how services were provided this past year. Our doors stayed open and children, families, and staff were at minimal risk from COVID-19. We supported the transition to secure virtual platforms for mental health services and coordination among investigating agencies. We provided training and support to staff on the front lines. We secured personal protective equipment and linked local centers to opportunities for additional funding. We brought in national experts to help ensure interviews conducted with children were safe, but could also be used in the courtroom to pursue justice.
CAMPAIGN CODE NUMBERS:
Campaign Code: 6830
(For campaigns at University of Nebraska-Lincoln, City of Lincoln, LES, LPS, Lancaster County, SCC and private companies.)
State of Nebraska: 
ADDRESS/PHONE:
11949 Q Street
Omaha, NE 68137
402-933-7422
WEBSITE:
CONNECT WITH AGENCY: