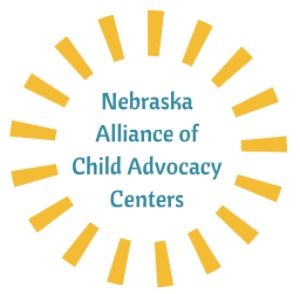 25-WORD DESCRIPTION:
The Nebraska Alliance is dedicated to enhancing Nebraska's response to child abuse. We support responders on the front lines through technical assistance and statewide advocacy.
HOW WE USE YOUR CONTRIBUTIONS:
$50 sponsors a meeting with legislators to make sure Nebraska's laws promote healing and justice for children experiencing abuse.
$75 trains a local law enforcement officer on the unique needs of child abuse survivors in the investigative process.
$100 secures a month of interviews conducted at child advocacy centers, ensuring children's testimony of abuse stays confidential.
$150 provides one week of translation services allowing children and families to fully communicate and access services in their native language.
$200 supports data analysis and program improvement to expand access to child advocacy center services.

A STORY FROM OUR AGENCY: 
Children and youth experiencing commercial sexual exploitation and sex trafficking deserve access to trauma-informed investigations and the supports and services they need to be safe and well, heal and thrive. Reports of youth experiencing sex trafficking in Nebraska are growing significantly, as more and more people recognize red flags.
The Nebraska Alliance is working to build a better response to this form of child abuse. We're building program capacity– helping fund the launch of new anti-trafficking programs at child advocacy centers. We're changing legislative and agency policy – working to make sure agencies can identify trafficking and that children are supported and connected to services, instead of criminalized. We're providing training and technical assistance– supporting those investigating exploitation, provider networks seeking to build a response, and community initiatives that are just getting off the ground across the state.
CAMPAIGN CODE NUMBERS:
Campaign Code: 6830
(For campaigns at University of Nebraska-Lincoln, City of Lincoln, LES, LPS, Lancaster County, SCC and private companies.)
State of Nebraska: 
ADDRESS/PHONE:
11949 Q Street
Omaha, NE 68137
402-933-7422
WEBSITE:
CONNECT WITH AGENCY: