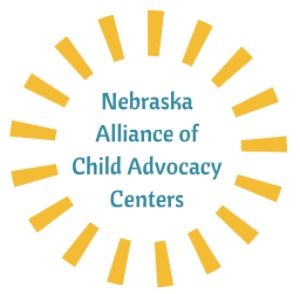 25-WORD DESCRIPTION:
The Nebraska Alliance is dedicated to enhancing Nebraska's response to child abuse. We support responders on the front lines through technical assistance and statewide advocacy.
HOW WE USE YOUR CONTRIBUTIONS:
$50 sponsors a meeting with legislators to make sure Nebraska's laws promote healing and justice for children experiencing abuse.
$75 trains a local law enforcement officer on the unique needs of child abuse survivors in the investigative process.
$100 secures a month of interviews conducted at child advocacy centers, ensuring children's testimony of abuse stays confidential.
$150 provides one week of translation services allowing children and families to fully communicate and access services in their native language.
$200 supports data analysis and program improvement to expand access to child advocacy center services.

A STORY FROM OUR AGENCY: 
In 2022, we embarked on a statewide initiative to increase mental health access across the state of Nebraska. Child Advocacy Centers provide evidence-based, trauma-focused mental health services, designed to meet the unique needs of the child and caregivers, as part of the multidisciplinary team response. Due to the high demand and long waitlists for these specially trained therapists, we hired a licensed mental health coordinator to increase diversity, capacity, and engagement of the providers connected to Child Advocacy Centers to serve all children who are in need.
Children and their families are best served when the many different agencies and professionals who investigate, respond, and provide support following child abuse allegations work together. To that end, we initiated a monthly lunch and learn series where professionals from all different fields like education, child advocacy center staff and multidisciplinary members come together to increase their knowledge in emerging child abuse and neglect trends. We offered trainings in domestic violence, porn culture and how that effects children, lived experiences of child abuse and human trafficking victims, etc. Over the year, an average of over 90% of participants believed the training increased their knowledge, skills and would recommend our training to others. The trainings are valuable to our partners who work the frontlines to provide service and care to children and families affected by abuse and neglect.
ADDRESS/PHONE:
11949 Q Street
Omaha, NE 68137
402-933-7422
WEBSITE:
CONNECT WITH AGENCY: