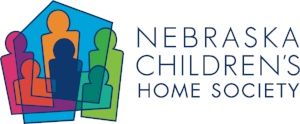 25-WORD DESCRIPTION:

Nebraska Children's Home Society works towards a vision of "a safe and loving family for every child" through Adoption, Foster Care, Family Support and Early Childhood Education.
HOW WE USE YOUR CONTRIBUTIONS:
$50 provides necessities for a child in foster care.
$100 provides a car seat for a family in need.
$300 supports monthly adoption and birth parent groups. 
$500 provides a month of care to a newborn.

A STORY FROM OUR AGENCY:
With your help, we're continuing to build strong family connections for children like Tina, Adam, and Rachel who have overcome extreme abuse and neglect.
Their parents were selling and using drugs illegally, and they suffered from mental health issues. The children were not enrolled in school. When the police came to investigate, they discovered that the children were suffering from sexual abuse at the hands of their parents.
The children were immediately placed in foster care, and the youngest, Rachel, went into residential psychiatric treatment for help with extreme anger issues, Post-Traumatic Stress Disorder (PTSD) and other issues.
The children were immediately placed in foster care, and the Nebraska Department of Health and Human Services enlisted the support of the NCHS Family Finding team to find their extended family members.
Our specialist located aunts, uncles, cousins and grandparents who were all eager to reconnect with the children. Likewise, the children were overjoyed to build a relationship with them.
When their newfound family members saw the love and security the children had in their foster home, they agreed that their foster parents should adopt them.
Today, Tina, Adam and Rachel are continuing to build strong family ties, are excelling in school and they are part of their forever family!
Your gifts ensure that families and children continue receiving the support they need.
CAMPAIGN CODE NUMBERS:
Campaign Code: 6420
(For campaigns at University of Nebraska-Lincoln, City of Lincoln, LES, LPS, Lancaster County, SCC and private companies.)
State of Nebraska: 
ADDRESS/PHONE:
4939 South 118th Street
Omaha, NE 68137
402-451-0787
WEBSITE:
CONNECT WITH AGENCY: