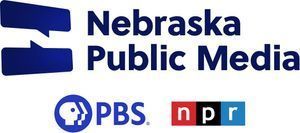 25-WORD DESCRIPTION:
Connecting Nebraska through PBS, NPR, and original content for nearly 70 years. Engaging more than one million Nebraskans through television, radio, online, and mobile platforms.

A STORY FROM OUR AGENCY:
An Early Gift Inspires A Lifetime of Support
Evelyn Haller remembers her very first gift in support of public television. It was the mid-1960s, and she was living near San Francisco, watching KQED. "I loved watching Julia Child, and the thank-you gift was three carbon steel knives from France that I still use," she said.
Today, she makes monthly gifts to Nebraska Public Media as a Sustaining Star member who enjoys television and radio. "Not only do I deeply appreciate the products, but I am glad that PBS, NPR and Nebraska Public Media provide jobs for ethical, creative people."
Evelyn still enjoys Julia Child cooking programs, as well as travel programs from Rick Steves. She watches FRONTLINE, NOVA, Nature and the PBS NewsHour. On radio, she listens to The Moth Radio Hour and appreciates the "free exchange of information" on news programs such as On Point. "She especially enjoyed All Creatures Great and Small on Masterpiece."
With the radio tuned to Nebraska Public Media, Evelyn spends much of her day listening to classical music. "As a child I remember an FM station from Chicago that played classical music, as well as a neighbor in our apartment building who played music from Swan Lake and danced a bit of ballet," she said.
Evelyn earned a bachelor's degree in English from Barat College near Chicago and later her doctorate in English from Emory University in Atlanta. One of her two sons lives in her native Chicago, and the other in Los Angeles.
She was living in Lincoln when she agreed to what she thought would be a short-term appointment at Doane University in Crete, Neb. "I stayed for 49 years," she laughed.
At Doane, Evelyn traveled with colleagues and students to places such as Japan, England and Egypt. In Rome, a tip from Rick Steves came in handy. "He explained the details of remarkable, but little-known daily showings of the St. Ignatius statue," she said.
Evelyn hopes to travel again when it's safe, rescheduling a trip to Greece and spending more time in Chicago. For now, she's watching, listening and supporting Nebraska Public Media.
"It's rewarding to make a contribution to the common good."
CAMPAIGN CODE NUMBERS:
Campaign Code: 6866
(For campaigns at University of Nebraska-Lincoln, City of Lincoln, LES, LPS, Lancaster County, SCC and private companies.)
Combined Federal Campaign: 
State of Nebraska: 
ADDRESS/PHONE:
1800 North 33rd Street
Lincoln, NE 68503
1-800-868-1868
WEBSITE:
CONNECT WITH AGENCY: