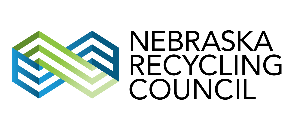 25-WORD DESCRIPTION:
Nebraska Recycling Council's mission is to maximize the economic and environmental benefits of resource recovery and protecting Nebraska's good life for future generations.

HOW WE USE YOUR CONTRIBUTIONS:
$3 per week provides recycling and/or composting education to a classroom of students. ($156)
$4 per month provides 12 Nebraska residents with recycling, compost, or waste reduction technical assistance. ($48)
$100 pays for a recommendation report to assist a small community recycling program

A STORY FROM OUR AGENCY:
Our organization provides education and recycling support throughout the state of Nebraska. From speaking in elementary classrooms to providing technical assistance over the phone to our citizens, we strive to provide solid data and information. We hope to provide authentic and enthusiastic aid to citizens, municipalities, organizations, and businesses alike. We are diverting waste from the landfill, advocating in Nebraska legislature, and helping our environment for future generations.
ADDRESS/PHONE:
3800 VerMaas Place, Suite 102
Lincoln, NE 68502

402-436-2384
WEBSITE:
CONNECT WITH AGENCY: