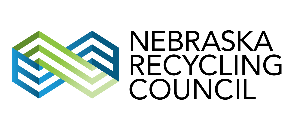 25-WORD DESCRIPTION:
Nebraska Recycling Council provides assistance and resources to reduce, reuse, and recycle materials for highest and best use, protecting Nebraska's good life for future generations.

HOW WE USE YOUR CONTRIBUTIONS:
$14 pays for hosting one state senator at our annual Legislative Recycling Day.
$15 pays for a listing on the Online Recycling Guide (where to recycle anything).
$50 pays for 20 publications like the "Southeast Nebraska Recycling Hub & Spoke Project."
$100 pays for Green Team Training for an organization.
$250 pays for an educational webinar.

A STORY FROM OUR AGENCY:
Our children are not thinking about microplastics in our drinking water, hazardous waste management, or the trillions of pounds of trash and valuable resources filling up our landfills. We do that for them. Nebraska Recycling Council (NRC) works towards a future in which all materials and resources are reserved for the highest and best use and landfill disposal is the last resort. Nebraska Recycling Council has been working on your behalf to stay at the forefront of recycling and composting to support the future generations. We are all in this together!
CAMPAIGN CODE NUMBERS:
Campaign Code: 6859
(For campaigns at University of Nebraska-Lincoln, City of Lincoln, LES, LPS, Lancaster County, SCC and private companies.)
State of Nebraska: 
ADDRESS/PHONE:
3800 VerMaas Place, Suite 102
Lincoln, NE 68502

402-436-2384
WEBSITE:
CONNECT WITH AGENCY: