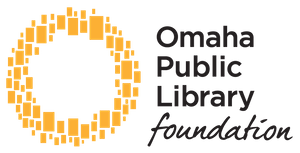 25-WORD DESCRIPTION:
Omaha Public Library provides equal, inclusive access through twelve branches and its website. Staff provides a variety of services beyond helping patrons find books. 

HOW WE USE YOUR CONTRIBUTIONS:
$20 covers the cost of a printed bestselling book for Omaha Public Library.
$65 purchases an ebook for Omaha Public Library.
$90 buys a downloadable audiobook for Omaha Public Library.

A STORY FROM OUR AGENCY:
When all branches closed in March 2020 due to COVID, the Omaha Public Library Foundation launched an emergency campaign to raise dollars for digital books. By December, $175,000 was secured, increasing the library's digital books collection by 46,000 titles.
CAMPAIGN CODE NUMBERS:
Campaign Code: 6868
(For campaigns at University of Nebraska-Lincoln, City of Lincoln, LES, LPS, Lancaster County, SCC and private companies.)
State of Nebraska: 
ADDRESS/PHONE:
215 South 15th Street
Omaha, NE 68102
402-444-4589
WEBSITE:
CONNECT WITH AGENCY: