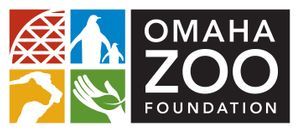 25-WORD DESCRIPTION:
In support of Omaha's Henry Doorly Zoo & Aquarium, we inspire people to serve as lifelong stewards for the conservation of animals and their habitats.

HOW WE USE YOUR CONTRIBUTIONS:
$1 per week feeds a tortoise for a month. ($52)
$5 per week provides parrots with enrichment activities for stimulation. ($260)
$50 gives the rhino their favorite "treat" - bananas!
$100 allows a family of 4 to enjoy the zoo for a day.

A STORY FROM OUR AGENCY:
Conservation of the world's most precious species and habitats is at the core of the mission of Omaha's Henry Doorly Zoo and Aquarium. From rescuing elephants from drought-stricken Swaziland to creating protocol for increasing the population of Amur Tigers, Omaha's Zoo strives to inspire learners of all ages. Building first class exhibits to bring visitors closer to the animals in the Zoo's care, is one of the first steps in mission fulfillment and something that was at the forefront of rescuing the elephants. Adding these elephants to the North American species survival plan meant that successful breeding would bring new genetic diversity into the African Elephant population. And in the last 2 years, Omaha's Zoo has welcomed THREE elephant calves. The impact your gift makes can literally save a species so that future generations will always know a world with elephants thriving.
ADDRESS/PHONE:
3701 S. 10th Street
Omaha, NE 68107

402-738-2073
WEBSITE:
CONNECT WITH AGENCY: