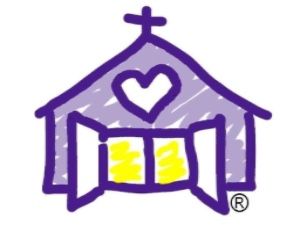 25-WORD DESCRIPTION:
The Open Door Mission meets the basic needs of individuals and families while inspiring HOPE for lasting change that breaks the cycle of homelessness and poverty.

HOW WE USE YOUR CONTRIBUTIONS:
90 cents of every donation goes directly to guest services.
$2.15 provides a person experiencing homelessness with a nutritious meal.
$26.69 will provide a person experiencing homelessness with 24 hours of safe shelter, nutritious meals, and quality care.

A STORY FROM OUR AGENCY:
Eva grew up with a fun and loving family. All appeared to be going well for Eva until she tried meth for the first time at the age of 17 She ended up living in a poor environment trapped in an abusive relationship that put her in the hospital. "I just began giving up on myself, especially after I lost my kids due to the poor home environment," says Eva, "I started to get high even more because it was my way to cope with all of the hurt."
Eva found Open Door Mission online and read about the life-changing programs that they provide. She joined the New Life Recovery program. Since that day, Eva has been journeying through the program and has been able to thrive while learning in the classes, therapy, and group meetings. Things such as parenting class, 12 step meetings, individual and group counseling are her favorites. Eva has her eyes focused on graduating the program, pursuing higher education and most of all, reuniting with all of her children to become the best mother. She is very thankful to the donors who have made much of her story possible.
"Without your giving, people like me would really be struggling," said Eva, "Those who give to Open Door Mission, are putting life back into someone!"
CAMPAIGN CODE NUMBERS:
Campaign Code: 6465
(Includes City of Lincoln, LES, LPS, Lancaster County, SCC and private companies)
Combined Federal Campaign: 73234
State of Nebraska: 
ADDRESS/PHONE:
2828 North 23rd Street East
Omaha, NE 68110
402-422-1111
WEBSITE:
CONNECT WITH AGENCY: