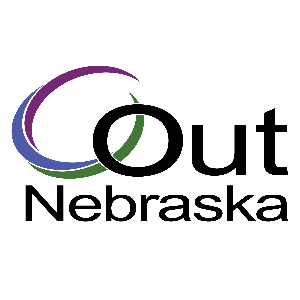 25-WORD DESCRIPTION:
Empowering and celebrating thriving LGBTQ+ communities across Nebraska through community-building and advocacy.

HOW WE USE YOUR CONTRIBUTIONS:
$10 pays for a month of hosting our Community Calendar. 
$25 pays for materials for an OutNebraska Family Outing. 
$55 pays for one night of OutNebraska Volleyball. 
$155 pays for one week of OutNebraska rent.

A STORY FROM OUR AGENCY:
Last year OutNebraska organized a LGBTQ+ Legislative Day to bring people to the Capitol to share their stories with their State Senators. Thanks to our supporters, 35 people from 15 different legislative district joined us to talk to Senators that day.
My favorite participants were two high school students who traveled almost an hour to be with us. Their teacher participated with them. Here is how she described the day:
"I was so proud to get a chance to watch my students stand up for something they believe in. They were ready to talk to their senator with the help of OutNebraska, and I saw them gain confidence throughout the day as we went from sharing with each other to sharing our thoughts with our senators face-to-face.
It was emotional to hear them let their feelings out afterwards as they shared some things about their personal lives with the group. I was so proud of them and their bravery that day and thankful that OutNebraska gave them that opportunity."
 
CAMPAIGN CODE NUMBERS:
Campaign Code: 6067
(For campaigns at University of Nebraska-Lincoln, City of Lincoln, LES, LPS, Lancaster County, SCC and private companies.)
State of Nebraska: 
ADDRESS/PHONE:
211 N. 14th
Lincoln, NE  68508
402-488-1130
WEBSITE:
CONNECT WITH AGENCY: