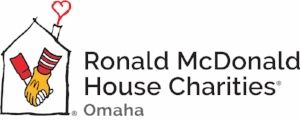 25-WORD DESCRIPTION:
Supportive home away from home for families traveling to Omaha for their children's life-saving medical care in area hospitals.

HOW WE USE YOUR CONTRIBUTIONS:
$2 per week provides laundry services for a family. ($104)
$10 per month supports a one-night stay for a family in a cozy guest room. ($120)
$20 per month covers sanitation services, providing protection for our families for 3 days. ($240)
$25 per month provides a warm meal for one family. ($300)

A STORY FROM OUR AGENCY:
Seven-year-old Michael and his family most recently visited our House from Lincoln, Nebraska, but their journey has been far longer than just 45 miles. They've experienced countless highs and lows as they've searched for answers to his many diagnoses, all so Michael can have something resembling a normal childhood. As his mother Rolanda explains, things are often at their most normal when they're in our House: "You feel like you're with your own family."
During their last visit to Omaha, Michael's surgery had a few complications that required the family to stay in Omaha a bit longer than expected. Those extra days meant they got to be a part of a Christmas brunch at the House, complete with a meal prepared by RMHC's board of directors, presents from Adopt-a-Family donors, and of course, an appearance from Santa Claus.
Michael was ecstatic. He met Santa and opened presents, and while that may not seem that out of the ordinary, that's exactly the point. He was able to have a normal childhood experience – one he too often hadn't been able to enjoy – right here in the House.
And his mother could not have been more thrilled to see it.
The joy in Rolanda's voice when discussing that morning was palpable. "He was so, so happy! To see him getting a chance to just be a boy was such a blessing. I love it."
ADDRESS/PHONE:
620 S 38th Ave
Omaha, NE 68105

402-346-9377
WEBSITE:
CONNECT WITH AGENCY: