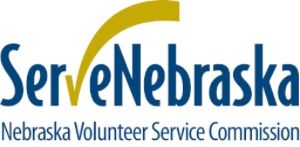 25-WORD DESCRIPTION:
ServeNebraska facilitates and supports Nebraska AmeriCorps programming, mobilizes Nebraskans to engage in volunteerism and hosts the annual Step Forward Awards honoring volunteers for their service.

HOW WE USE YOUR CONTRIBUTIONS:
$6.01 an hour is what an AmeriCorps member earns to make an impact in your community.
$48 a day pays for an AmeriCorps member to serve as a youth tutor to increase reading and math grades.
$6,095 increases the chances of a service minded individual to attend college.

A STORY FROM OUR AGENCY:
During the COVID-19 pandemic, food insecurity was a challenge that many Nebraskans faced when they lost their jobs and income. Together Inc. has an AmeriCorps program and is an organization in Omaha which focuses on providing healthy and culturally appropriate food to those in need via services such as a choice food pantry, nutrition and cooking classes, and community gardens. They mobilized their AmeriCorps members to rethink and restructure the way that they did food distribution. Keeping people safe was a top-priority and helping as many people as possible was too. Ultimately, they set up a drive-through pantry where, at times, they were serving between 200 and 300 households per day, providing them with the food they needed to survive. AmeriCorps members were an integral part of both organizing and executing these daily distributions and they got things done, rain or shine.
ADDRESS/PHONE:
1445 K Street #6
P.O. Box 98927
Lincoln, NE 68509
402-471-6227
WEBSITE:
CONNECT WITH AGENCY: