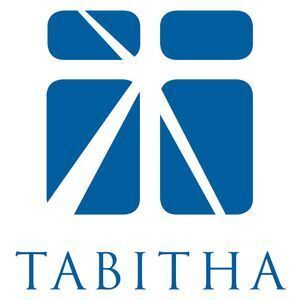 25-WORD DESCRIPTION:
Tabitha offers results-driven rehabilitation, at-home health care, innovative living communities, Meals on Wheels, and compassionate hospice care.

HOW WE USE YOUR CONTRIBUTIONS:
$43.75 - to Barbara, a retired nurse—for a week of Tabitha Meals on Wheels, providing independence and a daily smile from a volunteer.
$150 - to Betty, a lifelong Kansas City Chiefs follower—for a superfan experience.
$231 - to John, a Veteran who spent his life serving our country—he'll receive the care he needs and deserves at Tabitha.

A STORY FROM OUR AGENCY:
Your assistance helps individuals like Sally. Sally was caught up in her oxygen cord in the bathroom and could not get up. When to Tabitha Meals on Wheels volunteer arrived to deliver her meal she knew Sally should answer. She is always home. The volunteer called the Meals on Wheels office right away and said "something is not right, Sally always answers the door and I am very concerned."
The Tabitha Meals on Wheels Coordinator called her daughter who went over right away to check on Sally. She found her in the bathroom tangled up in her oxygen cord and unable to get up. Sally had been in the bathroom since around midnight. Her daughter called us to tell us what had happened and how thankful she was that we called her and or her mother would have been in that situation for many more hours until the daughter would have gone that evening to check on her.
CAMPAIGN CODE NUMBERS:
Campaign Code: 6840
(For campaigns at University of Nebraska-Lincoln, City of Lincoln, LES, LPS, Lancaster County, SCC and private companies.)
State of Nebraska: 
ADDRESS/PHONE:
4720 Randolph St
Lincoln, NE 68510
402-486-8520
WEBSITE:
CONNECT WITH AGENCY: