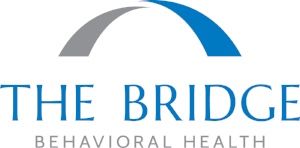 25-WORD DESCRIPTION:
The Bridge provides detoxification and medically-monitored withdrawal, substance use and mental health respite, residential treatment, and outpatient services.
HOW WE USE YOUR CONTRIBUTIONS:
$1 per week can provide a welcome bag for two clients entering treatment. ($52)
$30 can pay for a doctor's appointment or help defray the cost of medication.
$50 can purchase four AA Big Books.
$100 can defray the cost of gas and vehicle repairs for client transportation.

A STORY FROM OUR AGENCY: 
Joe has made significant strides toward his recovery since being admitted to The Bridge's medically-monitored inpatient withdrawal program. Joe had been beaten down by his disease to the extent that he had difficulty even walking for the first several days. He described his life as "hopeless". As he regained his physical strength, he transitioned to our respite program which provided him temporary accommodations while he prepared for residential treatment. Though he struggled developing trust with the process, our staff, and his peers, Joe eventually learned to engage and become an active participant in his treatment; regaining that sense of hope that he had lost. As he made plans for rebuilding his life, Joe was optimistic for the first time in many years.
ADDRESS/PHONE:
721 K Street
Lincoln, NE 68508
402-477-3951
WEBSITE:
CONNECT WITH AGENCY: