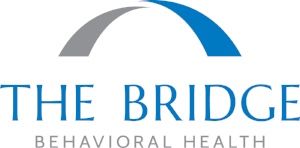 25-WORD DESCRIPTION:
The Bridge provides medical withdrawal, treatment, and recovery support for people with substance use disorders and the mental health issues that often accompany them.
 
HOW WE USE YOUR CONTRIBUTIONS:
$1 per week provides basic needs for a residential client. ($52)
$3 per week provides a treatment plan and medical consultation. ($156)
$15 provides a treatment workbook for a client who has experienced trauma.
$50 supports a counseling session with a client and family members.
$75 supports outreach to graduated clients at risk.

A STORY FROM OUR AGENCY: 
I had struggled with my alcoholism for 20+ years. I went through multiple bouts of sobriety and numerous outpatient treatment programs but nothing seemed to work for me long term. In 2014 I finally was brought to a place I consider my bottom. With no options left, and nowhere to turn, I accepted help from The Bridge and was accepted into their inpatient treatment program. I am not being hyperbolic when I say that The Bridge saved my life.
With the skills I learned in treatment, and the opportunity to accept responsibility for my actions up to that point in a safe setting, I was able to start building a strong foundation in sobriety. With a few one days at a time I was then able to rebuild my life. Today as I type these words I am coming up on 7 years of continuous sobriety. I get to strive for the dreams that the wife and I thought impossible just those few short years ago. The gratitude I have for The Bridge is endless. They really made all of this possible and I embrace any opportunity I have to give back what was so freely given to me.
Words can never do justice to what The Bridge has done for me. With that said I will simply say: Thank you! Benjamin
CAMPAIGN CODE NUMBERS:
Campaign Code: 6780
(For campaigns at University of Nebraska-Lincoln, City of Lincoln, LES, LPS, Lancaster County, SCC and private companies.)
State of Nebraska: 
ADDRESS/PHONE:
721 K Street
Lincoln, NE 68508
402-477-3951
WEBSITE:
CONNECT WITH AGENCY: