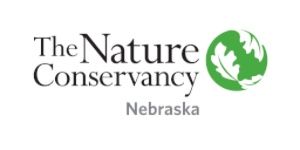 25-WORD DESCRIPTION:
The Nature Conservancy protects Nebraska's natural heritage by promoting the health of prairies, rivers, and wildlife, tackling climate change, and advancing regenerative agricultural practices.
HOW WE USE YOUR CONTRIBUTIONS:
$25 helps a mentor travel to a beginning rancher's house to talk about sustainable grassland management.
$50 helps to protect a bison and its habitat at the Niobrara Valley Preserve.
$75 helps clear a riverbank of invasive plants.
$100 provides an acre of native seed for a restored prairie.
$125 houses a researcher for a week.

A STORY FROM OUR AGENCY:
Climate change will challenge our generation. Amplified wildfires, droughts, and flooding threaten economic systems and ecosystems alike.
The good news? We're taking action.
From reducing emissions through clean energy, to working with farmers and ranchers to capture carbon in their soils, Nebraska rises to the top in our potential to mitigate climate change. Opportunities to tackle climate change can be found in our vast and diverse landscapes.
In the Sandhills, the Platte River Prairies, in grasslands and croplands, The Nature Conservancy relies on friends like you to keep intact prairies whole and healthy for wildlife.
 
ADDRESS/PHONE:
1007 Leavenworth Street
Omaha, NE 68102
402-342-0282 
WEBSITE:
CONNECT WITH AGENCY: