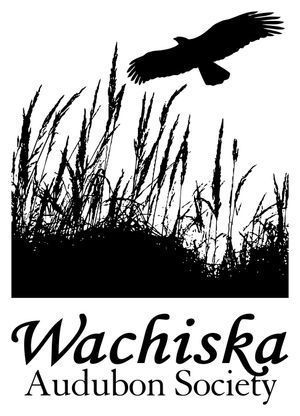 25-WORD DESCRIPTION:
Preserve and restore native grassland and other natural ecosystems, promote birding, support native wildlife, provide nature educational opportunities, and advocate for sustainability.

HOW WE USE YOUR CONTRIBUTIONS:
$1 per week would help purchase 100 seed packets containing wildflowers to benefit pollinators (bees and butterflies). ($52)
$2 per week would help buy supplies for a Nature Night event at local elementary schools. ($104)
$3 per week would help buy birdseed to supply one of the bird feeding stations at a local library for one year, allowing kids without bird feeders at home to enjoy birds up close. ($156)
$5 per week would help pay for a bus to take a class of elementary kids to one of our prairies. ($260)

A STORY FROM OUR AGENCY:
Wachiska Audubon Society owns nine prairies in southeast Nebraska. These properties contain some of the finest remnants of Nebraska's tall-grass prairies. Area schools are able to take field trips to these prairies and Wachiska provides naturalists to educate the children, usually elementary aged, about the prairies. Topics like pollinators, the plants (grasses and flowers), the wildlife (insects, invertebrates, reptiles, amphibians, mammals, birds, etc.), and the soil, are discussed. These opportunities are sometimes the first time a child has experienced nature or been outside the city or been to a site other than a city park. Children are amazed at the discoveries they make on the prairies and they frequently comment that this was the best field trip they have ever had or that they can't believe these prairies are so close to Lincoln. Some children return to these prairies with their families, as all nine prairies are open and free to the public.
We have had a few young people contact us and say they started a career in the sciences or conservation because of a field trip to one of our prairies when they were in elementary school.
CAMPAIGN CODE NUMBERS:
Campaign Code: 6871
(For campaigns at University of Nebraska-Lincoln, City of Lincoln, LES, LPS, Lancaster County, SCC and private companies.)
State of Nebraska: 
ADDRESS/PHONE:
4547 Calvert St., Ste 10
Lincoln, NE 68506
402-486-4846
WEBSITE:
CONNECT WITH AGENCY: