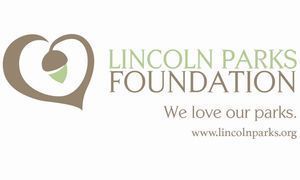 25-WORD DESCRIPTION:
As a private 501(c)3 nonprofit organization, we inspire and nurture a philanthropic legacy for parks and recreation in Lincoln.
HOW WE USE YOUR CONTRIBUTIONS:
$50 pays for one week of supplies for youth golf camp at Jim Ager Golf & Learning Center.
$100 plants one flower every year in perpetuity at Sunken Gardens.
$250 adds a tree to our community forest - in a public park or along a trail.

A STORY FROM OUR AGENCY:
The Bicentennial Cascade Fountain, aka "Teachers Fountain" is nearing completion. And in a wide promenade adjacent to the fountain where there used to be a pool, is now a collection of memorial and recognition bricks honoring teachers from Lincoln and all across Nebraska. Drive by 27th and Capital Parkway and see what's happening. Built in 1978, the fountain is the result of a collaboration between the Lincoln Area Retired Teachers Association (now Lincoln Area Retired School Personnel) and Lincoln Parks and Recreation to commemorate the nation's Bicentennial. The fountain was dedicated to Nebraska Retired Teachers by the Nebraska State Retired Teachers Association and the City of Lincoln Parks and Recreation.
"Like the water of a fountain flowing endlessly on, the work of a teacher affects eternity."
CAMPAIGN CODE NUMBERS:
Campaign Code: 6240
(For campaigns at University of Nebraska-Lincoln, City of Lincoln, LES, LPS, Lancaster County, SCC and private companies.)
State of Nebraska: 
ADDRESS/PHONE:
3131 O Street, Suite 301
Lincoln, NE 68510
402-441-8258 
WEBSITE:
CONNECT WITH AGENCY: